I had to pick this up from the post office on Saturday because my mailperson didn't leave it at my house. Yeah, I don't know either.
Needless to say I was very excited and was trying not to get my hopes up after being burned last year.
but...
Of course I shouldn't have worried. My Pal Rocks! and S/He timed it perfectly with my birthday.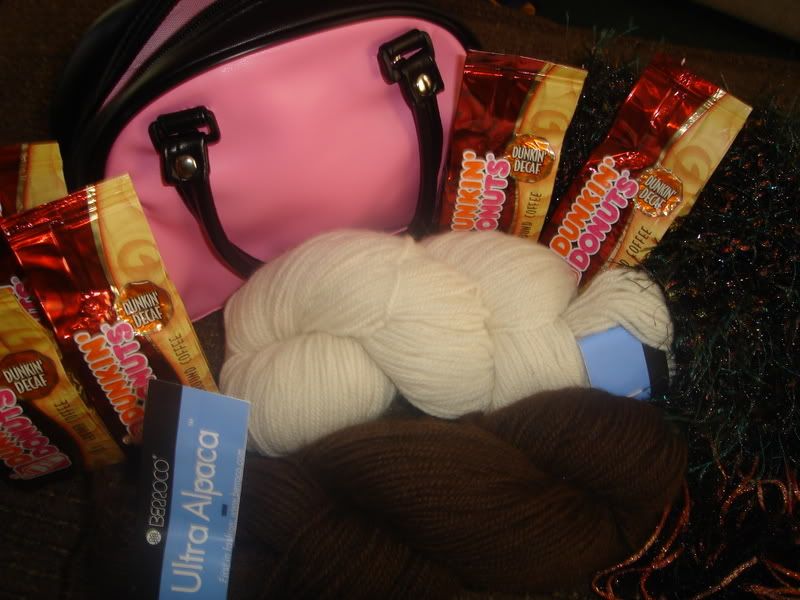 Under the wonderful birthday message was a handmade (?) scarf, a gazillion packs of decaf coffee (!), a great pink and black bag (had to hide it from my girls), and two skeins of brown and ivory alpaca yarn. I think they were Berocco Ultra Alpaca, but now that I'm writing it I can't remember and I can't quite make out the label in the photo.
I put the yarn in the bag and it reminded me of some yummy Neapolitan ice cream. I'm going to have to get a skein of pink and make something in that colourway.
Thanks Secret Pal! You seriously Rock!